To be a source of healing and connection that enables all people to pursue a deeper and more vibrant relationship with God, continuously discovering the unmistakable reality of Him in our lives, families, communities, businesses, and the world.
Knowing and being known by God the Father, the Son and the Holy Spirit. Pursuing God for who He is not what He can do for us. We value soaking, hearing God's voice, contemplative reading of the scriptures with the guidance of the Holy Spirit. We strive to have the same relationship with the Father and Holy Spirit as Jesus and to know the transformation that comes not only from being saved but from being changed by love.  
We value each person as a uniquely created by God. We value differences and individuality while choosing to submit to one another in love to preserve unity and advance the Kingdom. We value unguarded relationships with one another and with God.  
We incorporate worship into every aspect of our ministry and take time for extended worship in group settings. Worship establishes God's throne over a people and over a community. He inhabits our praises and we love His presence.
Strength of Godly character displayed in private with those closest to us as well and publicly with those in the community should be consistent. We do our best to keep our word and to be quick to acknowledge and apologize when we do not. We serve one another and walk humbly with one another and before God. We are accountable to one another and submit to authority as to the Lord.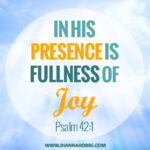 We wait on God, focus our hearts on Him and enjoy the Holy Spirit ministering to us. We are continually being filled up to overflowing. We seek to stay sensitive to His presence in our midst and generally can feel His presence as it increases or conversely when breakthrough or repentance is needed. His presence is essential to all we do and who we are not only in meetings and corporate settings but in every area of our life.
We get excited about and welcome supernatural manifestations of God's power as they bring Him glory. We regularly pray for the sick and expect to see them miraculously healed. We believe in the reality of spirit realm: both angels and demons. We minister deliverance, pray for the dead to be raised. We expect to hear God's voice through words of Knowledge, Prophecy, dreams and visions. We welcome the Holy Spirit to break out of our box that He would be glorified and the Kingdom of God advanced. We are not afraid of weird and do our best to be discerning and not encourage the flesh nor shut down authentic manifestations of the Holy Spirit.  
Jesus paid for our freedom on the cross and gave the church the mandate to see others who are in bondage set free. We stand on the authority given us by Jesus and the power of the Holy Spirit in us to see demons cast out and bound. Through discipleship we seek to see people strengthened to maintain their freedom. We do our best not to violate other's free will and allow for freedom of a person's unique expression in worship, prayer, teaching, and leading.
We are passionate about seeing the Gospel preached and demonstrated outside the four walls of the church. We see our sphere of influence as our mission field. Blessed is the nation whose God is the Lord. The demonstration of the love and power of the Gospel of Christ brings heaven to earth. We displace darkness with light and take spiritual authority in the places God has called us.
We believe it is essential for people to learn how to hear God for themselves and to minister in the gifts of the Holy Spirit in order to see the Kingdom of God advanced. We believe in the priesthood of all believers and regularly provide opportunities for people to learn how to hear God's voice, how to receive words of knowledge, pray for the sick, share the Gospel, minister inner healing and deliverance etc. We create a safe place for people to practice and grow in confidence. 
The Kingdom of God is a family and we seek to reflect that in all we do. We do life together, supporting one another, encouraging and building one another up, celebrating with one another, and standing with one another during times of testing and failure. We look for ways to serve and love one another and are authentic with one another. We both give and receive love, encouragement, and practical help from one another. We strive to live in and represent Kingdom family in a way that communicates to one another and others that they are wanted and accepted and loved.