History of Juneteenth
On Jan. 1, 1863, President Abraham Lincoln issued the Emancipation Proclamation declaring "all persons held as slaves" within the rebellious states "are, and henceforward shall be free." The reality though was that the Emancipation did not end slavery. Freedom for many would be won state by state in battles across the remnants of the Confederacy, with the help of nearly 200,000 Black soldiers who joined in the Union effort after Lincoln's proclamation.
Even as enslaved Black people in some Confederate states at midnight on Dec. 31, 1862, watched and waited for their freedom, many others did not know they were free. And as the war waged on thousands of confederates fled to the frontier state of Texas, taking thousands of enslaved Black people with them. It would be two-and-a-half years, more than two months after Robert E. Lee surrendered to Ulysses S. Grant at the Appomattox Courthouse in Virginia, that 250,000 enslaved Black people in Texas would learn of their freedom.
In Galveston, Texas, on June 19th, 1865, Union Major General Gordon Granger issued General Order Number 3: "The people of Texas are informed that in accordance with a Proclamation from the Executive of the United States, all slaves are free." Reactions ranged from shocked amazement to outbreaks of spontaneous celebration. The day would come to be known and recognized as "Juneteenth."
Texas officially recognized Juneteenth as a state holiday in 1980, becoming the first state in the nation to do so. By 2021, Juneteenth was officially recognized by 47 states. June 17, 2021, President Biden signed a law making Juneteenth a national holiday to be observed every June 19.
The Gospel and Juneteenth
Juneteenth is a holiday with a built-in tension: It celebrates a delayed and, in many ways, incomplete liberation. But it still celebrates and hopes for a future held by God in Christ. Juneteenth "reminds me that my ancestors struggled for more freedom for their children," Dr. Drew Hart said, "and that I am a part of a longer river that has been flowing for generations, not giving up on God's dream for us," a dream of freedom, justice, and the flourishing of the biblical shalom, the peace Christ himself is for his people (Eph. 2:14).
In Juneteenth's tension we may be reminded of the already/not yet of God's kingdom: Jesus is already victorious over sin, death, and every evil and oppression that besets us, but this victory is not yet fully realized here among us. "We live in this present evil age, and as a result we live in the tension of the already and not yet, meaning that Christ's kingdom has been inaugurated due to Christ's advent and finished work of the Cross, but the full manifestation of the kingdom of God hasn't come yet, and it will not come in its fullness until Christ returns," explained Ekemini Uwan. As Christians, she continued, we seek justice now, "which points forward to the perfect justice that will reign when Christ returns." In celebrating Juneteenth, then, we find a new way to say, "Come, Lord Jesus, come" (Rev. 22:20). (Christianity Today, June 18, 2020)
"Injustice anywhere is a threat to justice everywhere. We are caught in an inescapable network of mutuality." ~ Dr. Martin Luther King
We Welcome Special Guest Speakers Celebrating Freedom in June!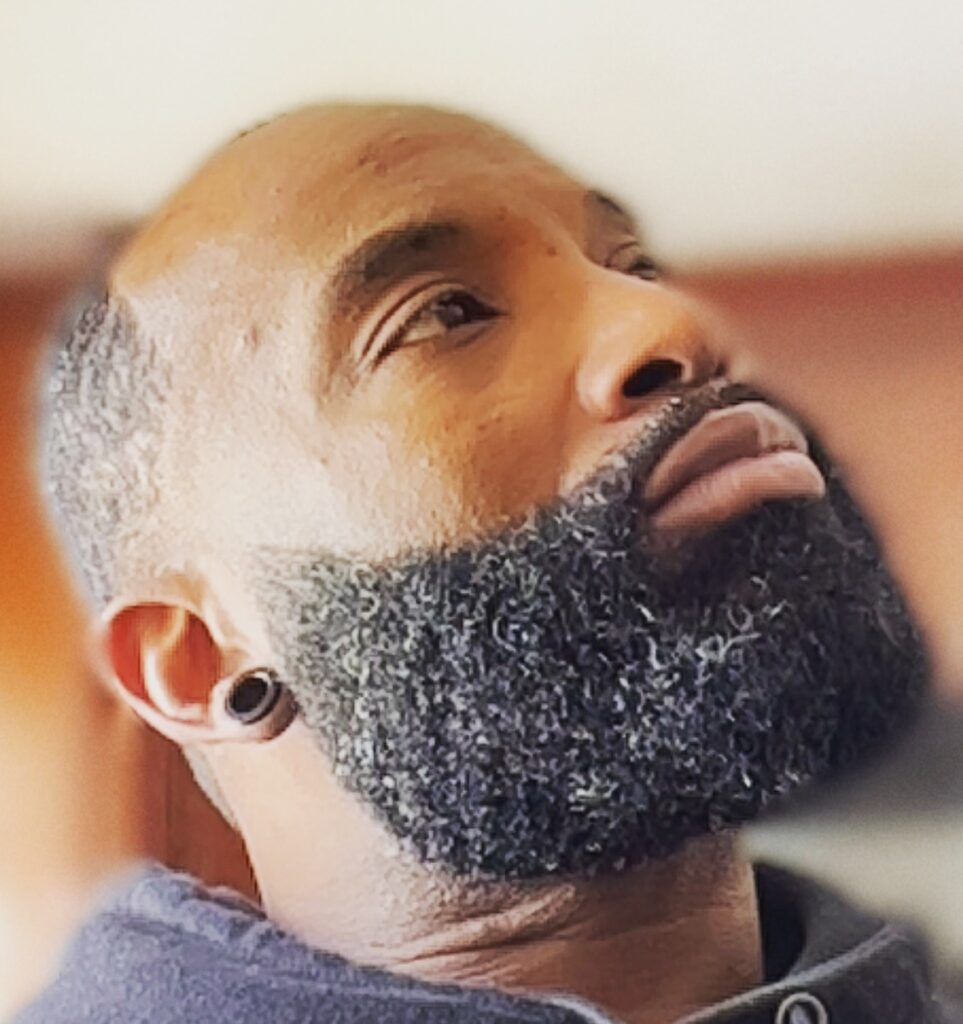 Tim is a Columbus, Ohio native and the oldest of four children. He hosts a podcast with his family called, TheBooth podcast, and also is in the process of launching his own business. Tim, a devoted father to 8 children, attends One Church with his family. Tim's humor, humility, patience, and love for people are evident whether he is sharing his story with a large group or hanging out with friends. Overflow is honored to have Tim share his journey with Jesus as part of our Juneteenth Celebration.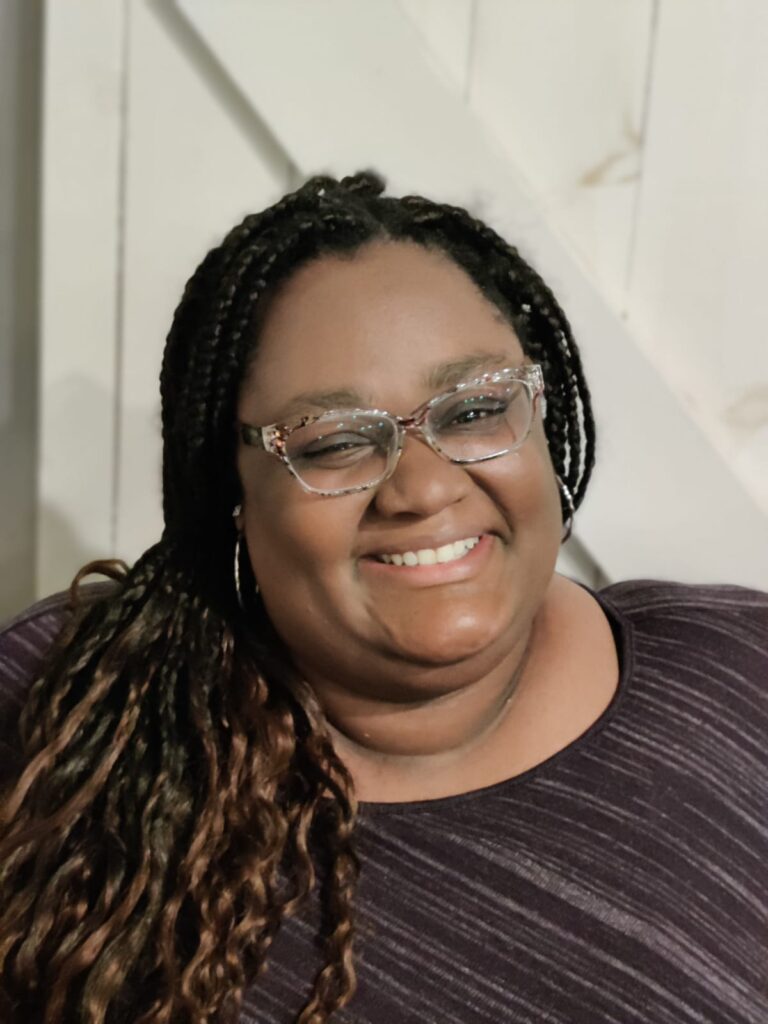 Amber is a Columbus, OH native and passionate pursuer of humanity in the Divine. She began attending Overflow International events in 2013, and joined its Leadership Team the following year. She comes from a long line of community leaders and Civil Rights activists and has taken her place among them in the fight to bring justice and healing to people and systems alike. Over the years, Amber has worked with Overflow to lead Bible discussion small groups, pray and care for the sick, and to organize and participate in community prayer walks, outreaches, and service events. She also partners with local community leaders from her childhood neighborhood to combat gentrification, overdevelopment, and displacement in long standing communities of color, and to care for those who have been relegated to the margins of society. In her free time, she can be found singing, journaling, reading, dreaming up creating ways to connect communities for healing while seeking guidance from her Creator.
June 20th - Ps. James Farr
Pastor James Farr, the youngest of nine children, was born in Harlem, New York in 1964.  His parents moved him and the rest of their family to South Carolina when James was at the age of ten years old.  He joined the army in 1984 where he was airborne infantry for eight years.  He served overseas in the Persian Gulf during Desert Shield and Desert Storm.
Pastor Farr is married to Brenda Farr and they have two children, Jaymeson and Jaedon.  James has a son from a previous marriage, James Jr.
Pastor Farr accepted his call into the ministry and "believed" God in 1995 and delivered his first sermon in August 2002 titled "The Check is Already in the Bank".
Pastor Farr continued to follow the leading of the Holy Spirit and is now the Lead Pastor of Perseverance Church, located in Etna, OH.
Overflow International, Inc.
All Rights Reserved © 2022